Future of Cryptocurrency in India
Holding, selling or dealing in cryptocurrencies such as Bitcoin could soon land you in jail for 10 years. The "Banning of Cryptocurrency and Regulation of Official Digital Currency Bill 2019" draft has proposed 10-year prison sentence for persons who "mine, generate, hold, sell, transfer, dispose of, issue or deal in cryptocurrencies. Making it completely illegal as well as the bill makes the holding of cryptos a non-bailable offense.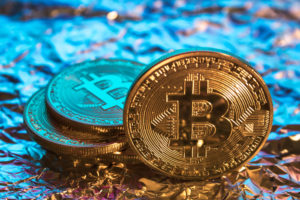 The Reserve Bank of India issued a press release that said:
"Technological innovations, including those underlying virtual currencies, have the potential to improve the efficiency and inclusiveness of the financial system. However, Virtual Currencies (VCs), also variously referred to as cryptocurrencies and crypto assets, raise concerns about consumer protection, market integrity, and money laundering, among others. Reserve Bank has repeatedly cautioned users, holders and traders of virtual currencies, including Bitcoins, regarding various risks associated with dealing with such virtual currencies. In view of the associated risks, it has been decided that, with immediate effect, entities regulated by RBI shall not deal with or provide services to any individual or business entities dealing with or settling VCs. Regulated entities which already provide such services shall exit the relationship within a specified time."
Points to be noted
Soon you might not be able to transact from Indian Crypto exchanges in INR. We may expect to see some currency like Tether for Indian citizens. The only problem is liquidation that could be fixed by using decentralized exchanges like BiSQ or by using a P2P exchange website like DEX. The price will affect the Indian crypto market. However, this won't affect the global market as Indian crypto market is just a fraction. This shutdown may put everyone back in the 2014-15 mode were buying/selling Bitcoin was not possible or as easy on exchanges. The government of India has taken this step to curb down growing crypto scams. The government's fear of money laundering is real but this is not the only country that has faced this problem. Many countries of the world like Australia, Japan, USA are adopting and creating a new ecosystem for the growth of crypto economy and technology, this step will put a big dent in the growing cryptocurrencies and also blockchain sector of the Indian market.
Koinex, one of the leading cryptocurrency exchange in India, has shut down its trading services with effect from 2 pm on June 27. "After months of uncertainty and disruption, we have regretfully decided to shut down all digital assets exchange services and operations today," said Koinex co-founder Rahul Raj. The deadline for withdrawing all digital assets from the exchange was 9 pm on July 15. "Sooner than expected, it is goodbye from Koinex," the exchange said in its email to its users. With existing companies shutting down the cryptocurrency decision in India will have a huge impact on Facebook's plans to launch its own crypto token, Libra, An outright ban will make things difficult for Facebook in India.