8 Things to Expect From iOS 13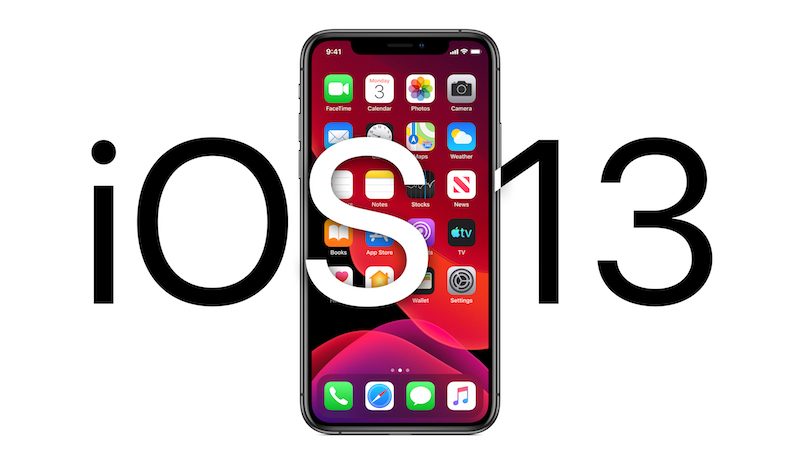 iOS 13 public beta is released, We're detailing the changes coming in the new iOS-based on Apple's WWDC 2019 keynote on June 3. iOS 13 is most likely to be launched in Mid-September. In 2019, we saw updated versions of iOS (including a new iPadOS specifically for the iPad), macOS, watchOS, and tvOS, all of which will gain new features and capabilities.
Performance Boost
Apple says they have focused on faster performance. Unlocking your iPhone with Face ID is 30 percent faster, Downloading apps are getting sped up, too. That's because Apple made apps 50 percent smaller. Updates will also be 60 percent smaller. That results in 2x faster launch speed for apps.
Dark Mode
Dark Mode in iOS 13 idea is to make your content pop more also the background is default black so most of the pixels are off which increases battery efficiency, though the company didn't say anything about potential battery life savings on iPhones with OLED screens. Apple claims that Dark Mode can be scheduled to be turned on automatically at a specific time.
Sign In with Apple
Apple is building in protections for privacy, such as having apps ask you just once for your location, like authenticate a user using Face ID on their iPhone without using any of their personal data to a third-party company. If an app requests your name and email address, Apple will let you create an anonymous random email address that forwards to your real email. And each app can have their own random email address, making it easier to weed out the apps you don't want troubling your inbox.
Photos
Apple is making it easier to tweak light effects with the Photos app in iOS 13. You can now change the intensity and direction of portrait lighting. iOS 13 is also adding a ton of editing effects to both photos and videos.
Map
Apple says it has driven over 4 million miles to rebuild its Maps app from the ground up. The app now includes broader road coverage, better pedestrian data, more precise addresses, and more detailed landcover, which will be completed and roll out to all countries in 2020.
Reminders
The app can automatically recognize days and times to set reminders. The app will provide smart suggestions regarding when and where you should be alerted like if you tag a person in a reminder, you'll automatically get a notification the next time you send them a message in Messages.
Messages and Memoji Stickers
Messages in iOS 13 let you add a photo of yourself (or an Animoji) and a name that's shared with people when you message them. This lets people know who you are even if you're not in their contacts list, and for your contacts, it adds a photo and your specified name.
QuickPath KEYBOARD
The new QuickPath keyboard (Android had this for years) enables allows you to swipe your finger from one letter to the next to type without removing your finger from the keyboard to enter a word, allowing for easier one-handed typing.
NFC
In iOS 13, iPhones are able to read a wider range of NFC tags. Japan's national identity cards will support the iPhone through a government-developed app, and Germany will also allow Apple users to load their national ID cars, residence permits, and biometric passports onto their iPhones using NFC.